Trending Up
Plant-based Grows Beyond Burgers
Plant-based "meat" alternatives have gone mainstream. Just look in the supermarket or check the menu at your favorite fast-food restaurant. Research from nutrition company Kerry (November 2021) found that 61% of consumers consider plants a preferred source of protein, over animal-based, according to The Beet, an online source devoted to plant-based information.
READ MORE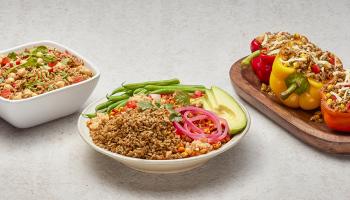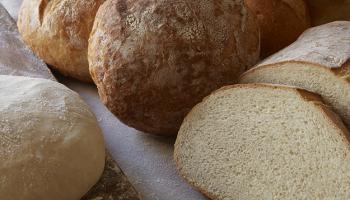 Trending Up
Get your slice of the keto bread trend
The so-called "keto" diet trend has become widely popular as a weight-loss approach. High in fat, with adequate levels of protein and low levels of carbohydrates, the keto diet forces the body to burn fats rather than carbohydrates, a state called "ketosis." Doctors initially created this diet to prevent seizures in children with epilepsy, and it may be used by people with metabolic disorders including diabetes.
READ MORE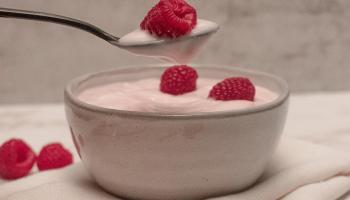 Trending Up
More than a feeling, gut health is key to overall health and wellbeing
A gut feeling. Gut response. It takes guts. Idioms referring to the gut have been commonplace for years, acknowledging a connection between the gut and the brain. Current understanding of the gut's role in achieving overall health and wellbeing is evolving, with the term "gut microbiome" used and recognized routinely around the world.
READ MORE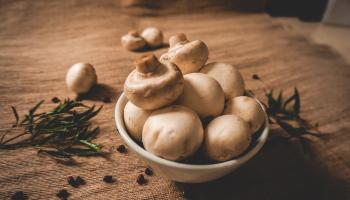 Trending Up
Demand for animal protein alternatives drives mushroom consumption
Foodie or not, you're probably hearing a lot about mushrooms. People are looking to mushrooms to support a healthy diet, calm down, even improve their skin, as claims about the benefits of mushrooms explode across consumer and social media.
READ MORE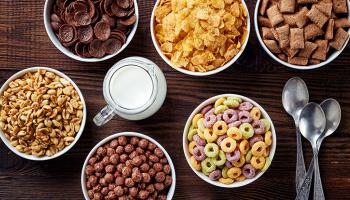 Trending Up
FODMAP diet benefits from resistant wheat starches
FODMAP. An acronym that may seem strange to many people. Unfortunately, it is all-too familiar for people with digestive disorders.
READ MORE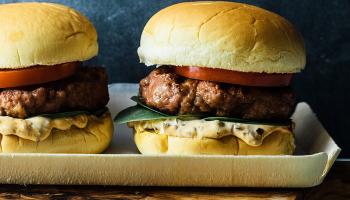 Trending Up
Plant-Based Protein Market Has Everywhere to Grow
Beef. It's still what's for dinner in many U.S. households, but increasingly supplemented with alternative protein sources. Environmental concerns – about greenhouse gas emissions and the resources required to sustain animal agriculture -- are fueling consumer and scientific interest in harnessing new sources of protein.
READ MORE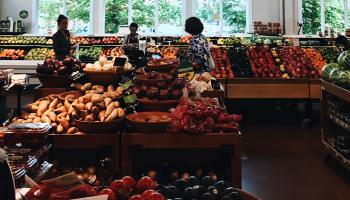 Trending Up
The Big 4 of Food Consumers
Four people walk into a grocery store to buy soup. One looks for a soup they've never tried before. One person grabs the same soup they always get. The third person scours the section for the best soup deal possible. Finally, the fourth person picks the soup that's the easiest to prepare. All four went into the store looking for one thing, but all of them ended up purchasing a different brand.
READ MORE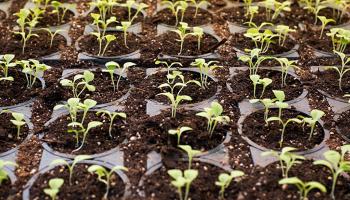 Trending Up
Plant-based is Sprouting Fast.
A July 2019 report published by the Good Food Institute and the Plant Based Foods Association revealed what we already knew, that plant-based foods were the hottest trend in the food industry. But the report highlighted just how white-hot it was.
In 2019, the U.S. plant-based foods retail market totaled $4.5 billion and demonstrated a growth rate five times faster than total U.S. retail food sales over the same period. The plant-based dairy category alone expanded by 52%. And the plant-based meat category grew by 10% and is now worth more than $800 million.
Read more from the report here.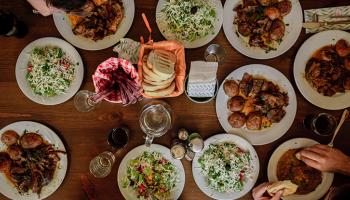 Trending Up
The Tides of Tastes Are Always Turning.
If you look at human diets throughout history, you'll find one constant: change. Especially when it comes to meat consumption. The world produces over 400% more meat than it did 50 years ago, but the kind of meat has changed as people's demands have almost flipped. In 1961, poultry accounted for only 12% of global meat production. Today, it makes up nearly 35% and is the fastest growing meat segment in the world.
READ MORE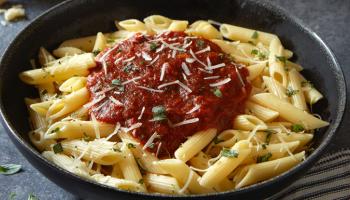 Trending Up
Higher Protein, Lower Carb Pastas Are on the Arise
For centuries, pasta has been a fixture on tables around the world. But annual sales of the popular staple have become stagnant. As consumers become more health and weight conscious, they're cutting back on carbohydrates, pushing pasta makers to find new ways to make their dough.
READ MORE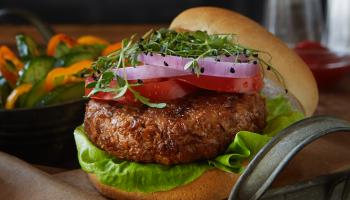 Trending Up
Tried and True Textured Wheat Protein
The plant-based protein trend is certainly on the rise. One reason: sustainability. Some people view plant-based meat blends and substitutes as earth-friendly. After all, they require less land and water to produce. MGP is proud to be an innovator in bringing plant-based alternatives to food formulators. And we've been doing it for more than 20 years. Our textured wheat proteins have stood the test of time. Now they can be part of a more sustainable future.
Check out all the possibilities our textured wheat proteins can unlock for your creations.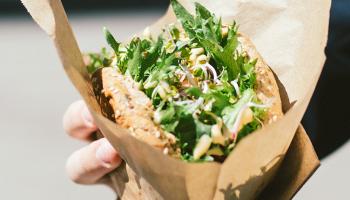 Trending Up
Appeal to Flexitarians with Meat- and Plant-based Blends
Hormel, Tyson, White Castle, Burger King – that's just the beginning of the list of companies introducing plant-based protein products. And their customers are eating it up, literally. Impossible Foods had to raise additional funds because they can't keep up with retailers' demand. Competitor Beyond Meat blew away many investors' expectations in its Initial Public Offering and its plant-based burger recently was tested in McDonald's Ontario, Canada, restaurants as the P.LT. (plant-lettuce and tomato).
READ MORE