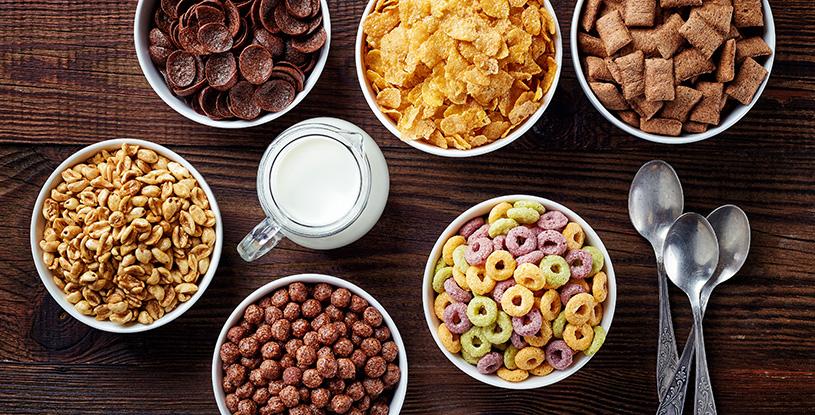 Trending Up
FODMAP diet benefits from resistant wheat starches
FODMAP. An acronym that may seem strange to many people. Unfortunately, it is all-too familiar for people with digestive disorders.
FODMAP refers to fermentable short-chain carbohydrates oligosaccharides, disaccharides, monosaccharides and polyols. These sugars are not completely digested, or they absorb poorly in the small intestine, leading to digestive distress for people with Irritable Bowel Syndrome (IBS). IBS affects 25 million to 45 million people in the United States and an estimated 10% to 15% of the population worldwide, according to the International Foundation for Gastrointestinal Disorders.
But there is help for IBS sufferers. Researchers led by scientists at Australia's Monash University developed a diet featuring products and ingredients low in FODMAP sugars, proven to help 75% of people with IBS better manage their symptoms.
Monash University developed a multi-step certification process that recognizes products and ingredients low in FODMAPs. The certification provides food formulators confidence that the products are from a trusted low FODMAP provider. Fibersym® RW Resistant Wheat Starch and FiberRite®, the cooked version, both carry low FODMAP certification from Monash University. They are FDA-approved sources of dietary fiber: Fibersym provides up to 90 percent total dietary fiber (dry basis) and FiberRite up to 75 percent (dry basis.)
Fibersym RW and FiberRite RW are incorporated in an array of processed foods such as bakery, pasta, snacks, breakfast cereals, and batters and coatings. These ingredients are great solutions for net carbohydrate reduction, fiber fortification to meet fiber claims, calorie reduction, and beneficial physiological effects in humans.
With increased awareness of low FODMAP diets and the challenges in developing low FODMAP foods in cereal-based products, MGP's resistant wheat starches can be a viable component of FODMAP formulations.
Learn more about Fibersym and FiberRite here.