Science Inside
A Common Question
MGP food scientists answer your questions about applications issues. Here, Food Technology Manager Sarah Fischer discusses working with sheeted dough. Question: Help! My sheeted dough continues to spring back. Do you have a solution?
READ MORE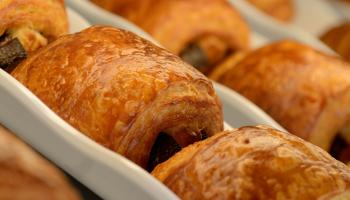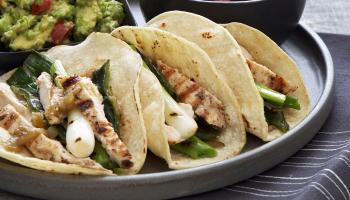 Science Inside
Roll Up Tortilla Market Opportunity
Last year, Bon Appetit magazine declared the United States "Taco Nation." Its Feb. 13, 2020 issue asked: "Has there ever been a more important time in this country for tacos? Not only are they more dynamic and widespread than ever (jackfruit birria in East L.A! Duckfat tortillas in Kansas), they're a cultural lightning rod …" As Bon Appetit noted, chefs across the country are creating unique taco offerings, many choosing tortillas that kick flavor up a notch with ingredients such as chiles, cilantro or lime, or crafting tortillas with alternative grains such as heirloom corn.
READ MORE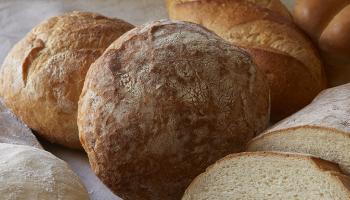 Science Inside
Overcoming functional challenges to create high-protein, lower-net-carb breads
The high-protein, lower-net-carbohydrate diet trend shows no sign of slowing. Yet just 2% of bakery products carried high or added protein claims in the five years ending in August 2019, according to Mintel. This may be because food developers working with high-protein formulations often encounter functional challenges.
READ MORE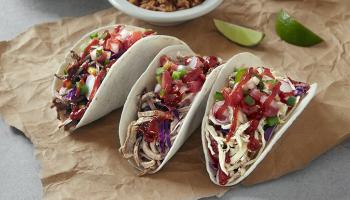 Science Inside
Plant-Based "Meat" Lab Supports, Speeds New-Product Development
Replicating the texture, mouthfeel and appearance of animal protein presents a unique challenge for food formulators developing plant-based meat alternatives. Achieving that "just-right" formulation for success requires endless testing, re-testing and experimentation. For many companies seeking entry into plant-based products, there may be an additional challenge: Lacking the manufacturing facilities to test how their formulations would hold up during production, they must turn to contract manufacturers or university research departments to test and produce prototypes.
READ MORE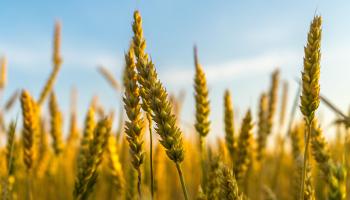 Science Inside
The 5 W's of Arise
Arise® is MGP's line of wheat protein isolates used as a dough relaxer, or in the case of the clean label Arise 8000 series, a dough strengthener. Overall, Arise provides functional and nutritional benefits to a wide range of bakery and other flour-based foods. In many applications, it can be used as a partial or full replacement for egg whites.
READ MORE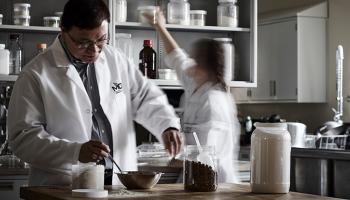 Science Inside
One Word with Ody: Multipurpose
As Chief Science Officer and Vice President of R&D, Ody Maningat Ph.D. is a living, breathing food science encyclopedia. But here, we ask him a question he can only answer with one word.
If you could break the laws of physics and create any kind of food product you wanted, what would you make?
Multipurpose. The best possible thing I think I could ever create is a food or ingredient that not only provides nutrition, but also doubles as a medicine or cure for chronic diseases like hypertension, diabetes, etc.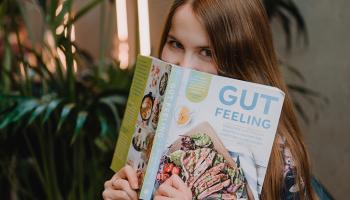 Science Inside
More Than a Gut Feeling About Digestive Health
All food scientists and producers know that the healthy food trend is an unstoppable train of growth. More than any time in history, people are conscious about their health and are demanding foods and beverages that promote their well-being.
READ MORE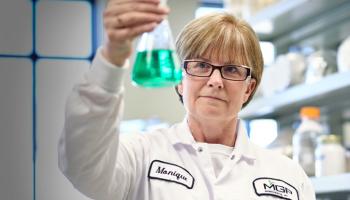 Science Inside
Facts of a Food Science Career.
Let's face it, unless you're watching an old Vacation movie with Clark Griswold, food science is an industry that rarely comes to mind. If ever. Well, we're trying to change that and give people a better glimpse into what we do.
READ MORE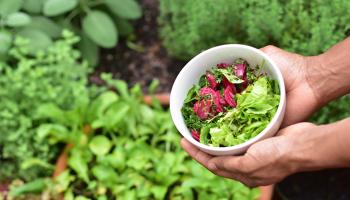 Science Inside
Learning Outside the Lab.
When the COVID-19 crisis hit, many food scientists had the same thought, "what do we do without our lab?" "We were all at home, so information is available, but not a lab, so trying to test or demonstrate something might be challenging," said Chief Science Officer and Vice President of R&D Ody Maningat, Ph.D. Food science students were also affected, as many companies cancelled internships and work programs. "This summer, I was supposed to be an R&D intern at a major food company. However, due to the coronavirus situation, the company decided to cancel the internship. I am of course very devastated," expressed Reddit user kevzhang01.
READ MORE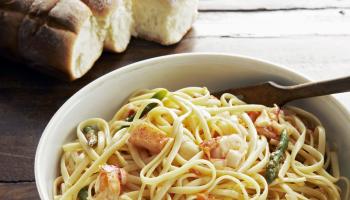 Science Inside
Arise at Home
Our primary job is to help our partners deliver unique solutions by adding value to their products. It's not often we get to talk about using MGP products for ourselves. So, we asked one of our food scientists about that.
What is your favorite way to use Arise® in your own kitchen?
Ody Maningat, chief science officer and VP of R&D: "I eat a lot of noodles and spaghetti and with Arise. I can replace egg whites, reduce cooking loss and improve their overall texture. I could also use it in making bread, to improve its quality, but I don't do that too often."
Read more about all the possibilities with Arise.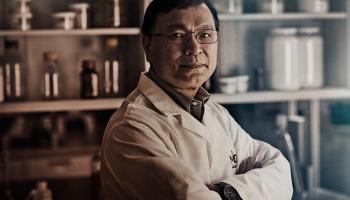 Science Inside
One Word with Ody: Innovating
Chief Science Officer and Vice President of R&D Ody Maningat Ph.D., has written more than 30 food science journals, authored many industry articles and lectured hundreds of food science classes. But here, he imparts his expertise in just one word.
In one word, what is your biggest struggle or challenge as a food scientist? Why?
Innovating. Creating a new product that's totally new to the world is the biggest challenge. And not just creating it, but developing and scaling it quickly to meet a market opportunity, that makes it even more difficult. But once you create something new, then see it in the market, that's when we know we succeeded.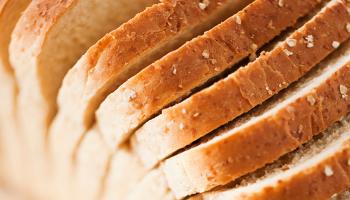 Science Inside
Healthier is Tasting Better.
An interesting question was recently raised in a Reddit food science conversation: "I remember as a kid (1990's early 2000's) whole wheat tasted awful," said Reddit user roughroe. "When I got to middle school I really started to like most of these products….Have there been significant changes in how whole wheat products are made?…Or is it taste buds changing?" Well, the answer is all of the above. Whole wheat and other healthier products have come a long way in the taste category, for a few reasons.
READ MORE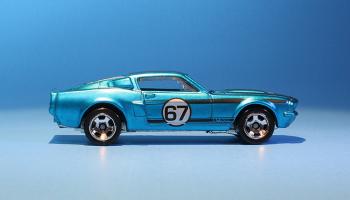 Science Inside
One Word with Ody: Working at the Speed of Science
Ody Maningat, Ph.D., is the Vice President of Ingredients R&D and Chief Science Officer at MGP. That means he is an encyclopedia of grain and food science knowledge. But here, he imparts his wisdom in just one word.
In one word, what's the hardest thing about being a food scientist? Why?
Speed
Specifically, speed to market. There are many challenges to conceptualize a novel product. You have to put together the resources to research it, test and refine it, scale-up the process and then launch the new product into the market. Quickly.
Follow us on LinkedIn.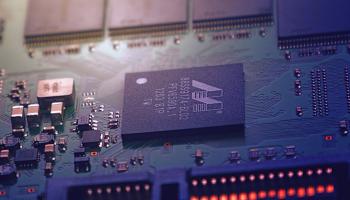 Science Inside
How will automation impact food science?
A new report by the McKinsey Global Institute predicts that by 2030, between 39 and 73 million jobs will be automated, just in the U.S. Long story short, automation is coming and it's coming fast. But is it coming for the food science industry?
READ MORE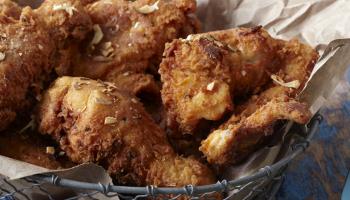 Science Inside
Masterpieces by Liming: Keepin' it Crispy
Liming Cai, Ph.D. is a principal scientist at MGP. That means he has seen all the great ways our ingredients enhance products. In one experiment, he actually fried nearly 100 chicken drumsticks to test Fibersym®, and his conclusions were a crispy surprise.
READ MORE