Products Squared
Creating Lower-Carbohydrate Pastas That Appeal to Health-Conscious Consumers
Pasta has been a fixture on tables around the world for centuries, but annual sales of the venerable staple have stagnated as consumers cut back on carbohydrates to support weight loss. In fact, a Mintel 2020 overview projects "negative value growth" in the Americas pasta market over the next five years. Still, Mintel notes in a 2019 global report that food developers in some markets can "counter the growing avoidance of refined carbs" with the use of legume and pulse flours such as chickpea and red lentil in their pastas.
READ MORE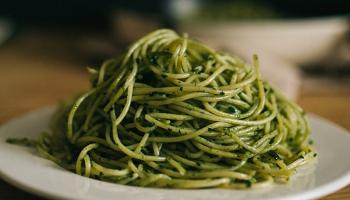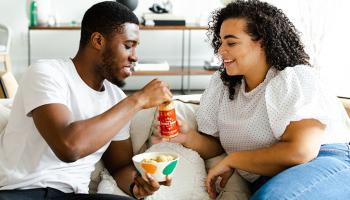 Food Matters
What dinner table?
According to Gartner Insights, nearly 75% of consumers ate dinner at the kitchen table as kids. A little less than half do today. Dinner tables have become desks and dust collectors as people dine out more (at least before COVID-19 restrictions), are more likely to live alone, and have busier work schedules. Taking its place is eating on the couch, on the bed, or even standing up. So whatever you cook up next, might be worth knowing that you have no idea where it will be enjoyed.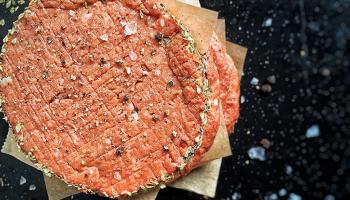 Food Matters
Where science meets meat.
We call it the "meat lab." Even though there's no meat there. Just product development centered on our ProTerra® line of textured wheat and new textured pea proteins. Housed in our Atchison Technical Center, we view this lab space as a small meat product pilot plant.
Besides allowing MGP to create and showcase applications with its textured proteins, the lab is available for customers to visit and work beside the MGP technical team to create products according to their own specifications.
Want to know more about ProTerra and the "meat lab"? Contact us.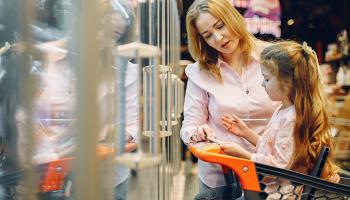 Food Matters
Labels that speak consumers' language
In a study by OnePoll in partnership with Crispy Greens, 77% of consumers said they read food ingredient labels. 78% are looking for products with simple ingredients, 73% are looking to find out if the product is healthy, and 43% are looking for natural ingredients.
So, no need to read between the lines, simple ingredients and clean labels are important and MGP excels at helping create them.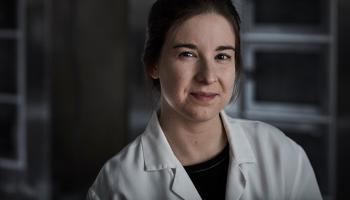 Food Matters
Sweet and Salty with Sarah – Pre/Probiotics in EVERYTHING.
Yogurt, breads, cereals, juice drinks, kombucha, breakfast bars. These are just a few of the long and growing list of foods and beverages with prebiotic and probiotic ingredients. Prebiotics and probiotics are booming, but are they always healthy? Are some healthier than others? What is the big deal with them? We have just the person to give us the expert answers, MGP Food Technology Manager Sarah Gutkowski.
READ MORE
Food Matters
Curious why people try plant-based proteins?
As much as we all know the health and environmental benefits of plant-based meat alternatives, that's not what piques people's palates. According to a recent survey by the International Food Information Council Foundation, the top reason people try plant-based foods is because they simply like to try new foods. So, they're not vegans or vegetarians. They're curious.
Read more about the report here.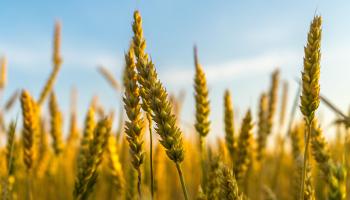 Science Inside
The 5 W's of Arise
Arise® is MGP's line of wheat protein isolates used as a dough relaxer, or in the case of the clean label Arise 8000 series, a dough strengthener. Overall, Arise provides functional and nutritional benefits to a wide range of bakery and other flour-based foods. In many applications, it can be used as a partial or full replacement for egg whites.
READ MORE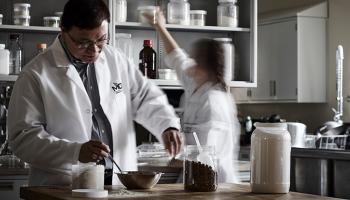 Science Inside
One Word with Ody: Multipurpose
As Chief Science Officer and Vice President of R&D, Ody Maningat Ph.D. is a living, breathing food science encyclopedia. But here, we ask him a question he can only answer with one word.
If you could break the laws of physics and create any kind of food product you wanted, what would you make?
Multipurpose. The best possible thing I think I could ever create is a food or ingredient that not only provides nutrition, but also doubles as a medicine or cure for chronic diseases like hypertension, diabetes, etc.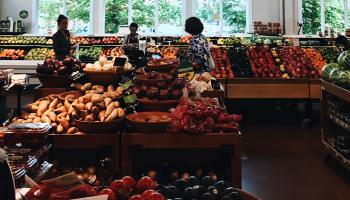 Trending Up
The Big 4 of Food Consumers
Four people walk into a grocery store to buy soup. One looks for a soup they've never tried before. One person grabs the same soup they always get. The third person scours the section for the best soup deal possible. Finally, the fourth person picks the soup that's the easiest to prepare. All four went into the store looking for one thing, but all of them ended up purchasing a different brand.
READ MORE
Sounds of Food Science
A Playlist That Pairs Perfectly with Home Cooking.
We've taken a stroll through Spotify and put together a playlist that's made for staying in and cooking up amazing creations. So, turn it on, turn it up and grab your wooden spoon microphone.
Check out the playlist.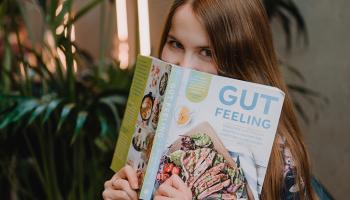 Science Inside
More Than a Gut Feeling About Digestive Health
All food scientists and producers know that the healthy food trend is an unstoppable train of growth. More than any time in history, people are conscious about their health and are demanding foods and beverages that promote their well-being.
READ MORE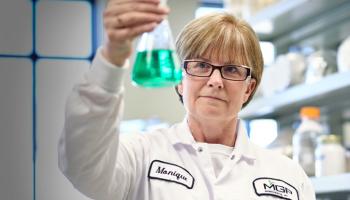 Science Inside
Facts of a Food Science Career.
Let's face it, unless you're watching an old Vacation movie with Clark Griswold, food science is an industry that rarely comes to mind. If ever. Well, we're trying to change that and give people a better glimpse into what we do.
READ MORE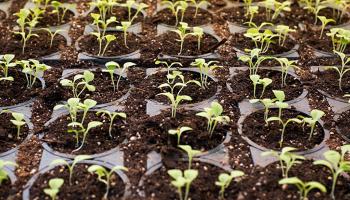 Trending Up
Plant-based is Sprouting Fast.
A July 2019 report published by the Good Food Institute and the Plant Based Foods Association revealed what we already knew, that plant-based foods were the hottest trend in the food industry. But the report highlighted just how white-hot it was.
In 2019, the U.S. plant-based foods retail market totaled $4.5 billion and demonstrated a growth rate five times faster than total U.S. retail food sales over the same period. The plant-based dairy category alone expanded by 52%. And the plant-based meat category grew by 10% and is now worth more than $800 million.
Read more from the report here.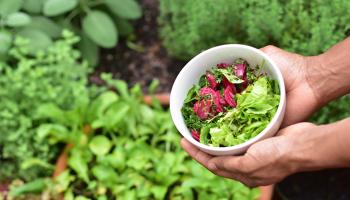 Science Inside
Learning Outside the Lab.
When the COVID-19 crisis hit, many food scientists had the same thought, "what do we do without our lab?" "We were all at home, so information is available, but not a lab, so trying to test or demonstrate something might be challenging," said Chief Science Officer and Vice President of R&D Ody Maningat, Ph.D. Food science students were also affected, as many companies cancelled internships and work programs. "This summer, I was supposed to be an R&D intern at a major food company. However, due to the coronavirus situation, the company decided to cancel the internship. I am of course very devastated," expressed Reddit user kevzhang01.
READ MORE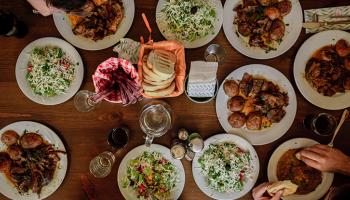 Trending Up
The Tides of Tastes Are Always Turning.
If you look at human diets throughout history, you'll find one constant: change. Especially when it comes to meat consumption. The world produces over 400% more meat than it did 50 years ago, but the kind of meat has changed as people's demands have almost flipped. In 1961, poultry accounted for only 12% of global meat production. Today, it makes up nearly 35% and is the fastest growing meat segment in the world.
READ MORE