Products Squared
Formulating Keto-friendly Snacks Calls for Wheat Protein Isolates
The pandemic found many Americans working from home, with easy access to the kitchen and baked goods and snacks. Snack sales increased by double-digits in some categories during 2020 as people treated themselves and ate to relieve stress. While sales since have slowed, food companies predict ample opportunity for snacks in the 'better-for-you' category.
READ MORE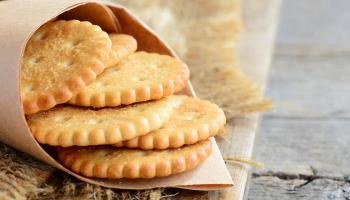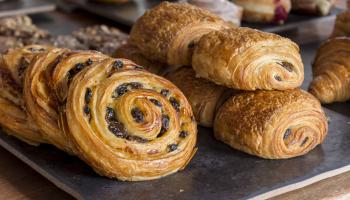 Products Squared
Arise Improves Extensibility, Elasticity in Popular Sheeted Bakery Products
"Perfect circumstances" for baking are a notion best left to literary fiction. In commercial bakeries, it's likely a baker will encounter functional challenges with dough-based systems. A common issue is lack of extensibility in sheeted doughs, which are used to create popular items like croissants, tortillas and pizza crust.
READ MORE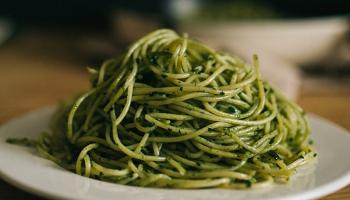 Products Squared
Creating Lower-Carbohydrate Pastas That Appeal to Health-Conscious Consumers
Pasta has been a fixture on tables around the world for centuries, but annual sales of the venerable staple have stagnated as consumers cut back on carbohydrates to support weight loss. In fact, a Mintel 2020 overview projects "negative value growth" in the Americas pasta market over the next five years. Still, Mintel notes in a 2019 global report that food developers in some markets can "counter the growing avoidance of refined carbs" with the use of legume and pulse flours such as chickpea and red lentil in their pastas.
READ MORE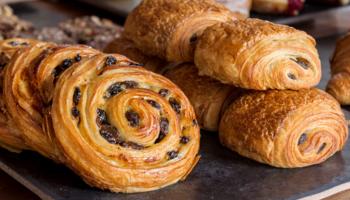 Products Squared
Eye-opening Uses of Arise
MGP's Arise® is a versatile wheat protein isolate that can be used in a huge range of bakery and flour-based products. Here, our food experts explain the most interesting and impressive uses of Arise they've ever seen.
Chief Science Officer and VP of R&D, Ody Maningat, Ph.D. recalled a time when a large food production company (to remain unnamed) came to MGP with an idea for refrigerated dough. "It never occurred to me that Arise could even be used in that application. It was pretty inventive."
MGP Principal Food Scientist, Liming Cai, Ph.D., pointed out how Arise helped the Atkins craze. "At the time the Atkins diet was popular, people wanted high protein breads, but they didn't taste great. Arise helped changed that by helping soften the dough and making it more stretchable. That created low carb, high protein bread that had better texture and flavor."
Learn more about our entire line of MGP Arise products.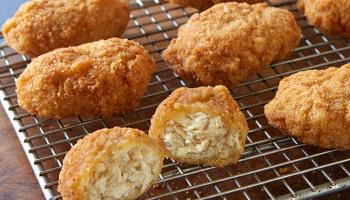 Products Squared
The Next Great Nugget Won't be Chicken.
We might be in the middle of the chicken sandwich wars, but there's one war that's been going on for decades – the Chicken Nugget War. A quick food science history of the nugget.
READ MORE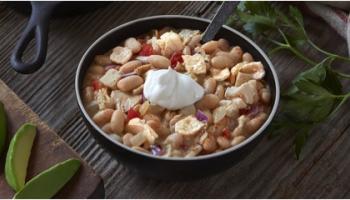 Products Squared
The Five W's of ProTerra Textured Pea Protein.
WHAT is ProTerra™ textured pea protein? It's a brand new addition to MGP's line of textured, plant-based proteins. It mimics the appearance and texture of meat for replacements or extensions and it's gluten-free and allergen-free. It has enhanced texture and mouthfeel compared to powdered pea proteins, which further helps to improve the meat alternative eating experience. It comes in a range of textures and sizes, giving it the flexibility to be used in almost any application.
READ MORE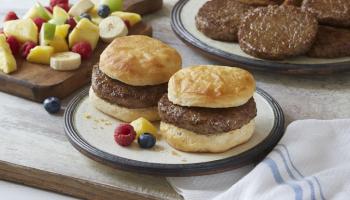 Products Squared
Two Plant-based Proteins, Infinite Possibilities.
Let's take a look at the last ten years of food trends: Keto, Paleo, low-carb, Whole30®, gluten-free, vegan, vegetarian, pumpkin spice, avocado everything, Doritos® Locos Tacos, etc. Long story short, food fads change faster than you can say "Sriracha." Today, the market is hungry for healthier and more sustainable plant-based meat alternatives. And this trend is taking hold among a broad range of consumers, not just vegans or vegetarians. And with Millennials and Gen Z more in-tune with their health and the health of the planet, this is a trend that will be here for a while. Which is great news for our customers, who seek to innovate with plant-based proteins.
READ MORE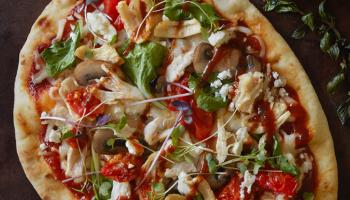 Products Squared
The Five W's of Fibersym
Fibersym® RW is a resistant wheat starch that acts like a dietary fiber and is FDA-approved as a dietary fiber source. Resistant starches like Fibersym have many health benefits beyond just digestive health. Long story short, Fibersym gives food a boost in fiber content with lower carbs and calories. It can also be produced to meet FDA guidelines on gluten-free foods of less than 20 parts per million gluten, making it a highly flexible ingredient. 
READ MORE