Food Matters
Alternative Proteins Tied to a 'Healthier' Planet in Consumer Surveys
It's not surprising that the pandemic caused people to take stock of their health. But COVID-19 also heightened awareness about the Earth's health. A survey released in spring 2021 by MasterCard found that 58% of adults across 24 countries were more mindful of their impact on the environment, and 85% said they were willing to take personal action to combat environmental and sustainability challenges in 2021.
READ MORE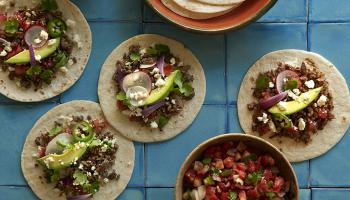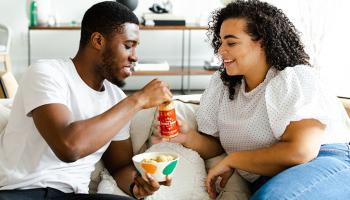 Food Matters
What dinner table?
According to Gartner Insights, nearly 75% of consumers ate dinner at the kitchen table as kids. A little less than half do today. Dinner tables have become desks and dust collectors as people dine out more (at least before COVID-19 restrictions), are more likely to live alone, and have busier work schedules. Taking its place is eating on the couch, on the bed, or even standing up. So whatever you cook up next, might be worth knowing that you have no idea where it will be enjoyed.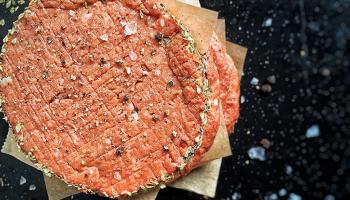 Food Matters
Where science meets meat.
We call it the "meat lab." Even though there's no meat there. Just product development centered on our ProTerra® line of textured wheat and new textured pea proteins. Housed in our Atchison Technical Center, we view this lab space as a small meat product pilot plant.
Besides allowing MGP to create and showcase applications with its textured proteins, the lab is available for customers to visit and work beside the MGP technical team to create products according to their own specifications.
Want to know more about ProTerra and the "meat lab"? Contact us.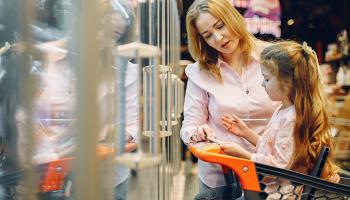 Food Matters
Labels that speak consumers' language
In a study by OnePoll in partnership with Crispy Greens, 77% of consumers said they read food ingredient labels. 78% are looking for products with simple ingredients, 73% are looking to find out if the product is healthy, and 43% are looking for natural ingredients.
So, no need to read between the lines, simple ingredients and clean labels are important and MGP excels at helping create them.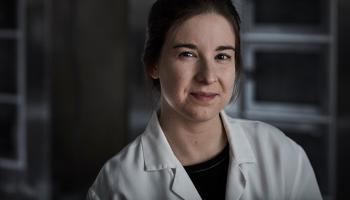 Food Matters
Sweet and Salty with Sarah – Pre/Probiotics in EVERYTHING.
Yogurt, breads, cereals, juice drinks, kombucha, breakfast bars. These are just a few of the long and growing list of foods and beverages with prebiotic and probiotic ingredients. Prebiotics and probiotics are booming, but are they always healthy? Are some healthier than others? What is the big deal with them? We have just the person to give us the expert answers, MGP Food Technology Manager Sarah Gutkowski.
READ MORE
Food Matters
Curious why people try plant-based proteins?
As much as we all know the health and environmental benefits of plant-based meat alternatives, that's not what piques people's palates. According to a recent survey by the International Food Information Council Foundation, the top reason people try plant-based foods is because they simply like to try new foods. So, they're not vegans or vegetarians. They're curious.
Read more about the report here.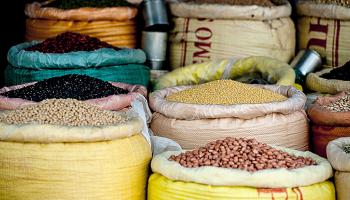 Food Matters
The Positives of Plant-based Diets, Proven by Kiwis.
No, we're not talking about the fruit. We're talking about New Zealand, where the University of Otago recently completed a study that once again proved the benefits that plant-based foods have on humans and the planet.
READ MORE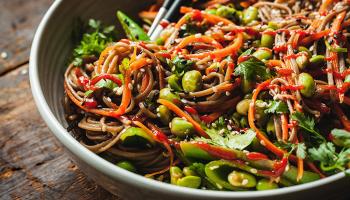 Food Matters
Salty & Sweet with Sarah: Fact & Fiction of Bright & Bold Food Colors
According to a study by Maru/Matchbox, 69 percent of millennials take a photo (or a video) of their food before eating it! Foodstagramming hasn't just changed the way we see food, it's changing the food and restaurant industry completely, as restaurants and food producers are rethinking everything from their offerings to their décor – all for the 'gram.
READ MORE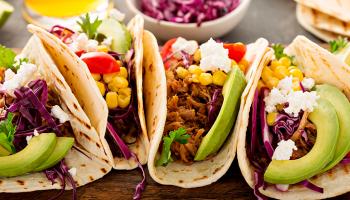 Food Matters
"Don't label my diet."
There was a time not too long ago, when if you wanted to eat more plant-based foods, you had two choices: become a vegan or become a vegetarian. Eating less meat just for the sake of eating less meat just wasn't mainstream. But that is not even close to the story today.
READ MORE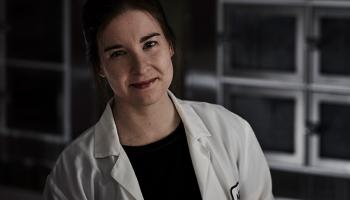 Food Matters
Salty & Sweet with Sarah: The nitty-gritty on clean label
One of the hottest topics in food science right now is the clean label movement. Most of us know the consumer's perspective of wanting foods with fewer unpronounceable ingredients, but what about the perspective of a food scientist? You're in luck. We asked our food technology manager Sarah Gutkowski all about clean label.
READ MORE