Master Distiller Stephen Beam continues family tradition of innovation with this latest permanent addition to the Yellowstone brand family
ST. LOUIS (Feb. 6, 2023) – Yellowstone American Single Malt Whiskey – the newest full-time member of the Yellowstone brand family and the latest inspiration from Limestone Branch Distillery Master Distiller Stephen Beam – is set to hit retail shelves in the coming months. Aged four years and bottled at 108 proof (54% ABV), Yellowstone American Single Malt Whiskey will be available nationwide starting in March at a suggested retail price of $54.99.
Yellowstone American Single Malt Whiskey boasts a 100% barley malt mash bill, which yields tasting notes that are a unique departure from its sister-spirit, Yellowstone Select Kentucky Straight Bourbon Whiskey.
Consumers of Yellowstone American Single Malt can expect a nose of cereal malt and honey, with a hint of peach blossom; a sweet, medium body with notes of honey, pear, stone fruit and dates; and a finish that contains notes of oak, with hints of cinnamon and English Walnuts.
"I'm proud of the success Yellowstone Select Bourbon has enjoyed since 2015 when I introduced my take on my family's historic brand," said Beam. "And I'm proud to once again continue my family's tradition of innovation with the launch of Yellowstone American Single Malt. This is a brand-new category of American whiskey, and our offering is sure to become a favorite among Yellowstone Bourbon fans and fans of American Single Malt Whiskeys alike."
Packaging of Yellowstone American Single Malt includes a more design-forward label featuring the brand's iconic Lower Falls artwork and a more prominent version of the Yellowstone brand name, as well as blue top-wrap to differentiate Yellowstone American Single Malt from other Yellowstone variants.
The Yellowstone brand continues its tradition of supporting its namesake park through an ongoing partnership with the National Parks Conservation Association (NPCA), an independent organization working to strengthen and protect our national parks. To date, Yellowstone has donated nearly $370,000 to the organization, and the brand is committed to continuing the partnership.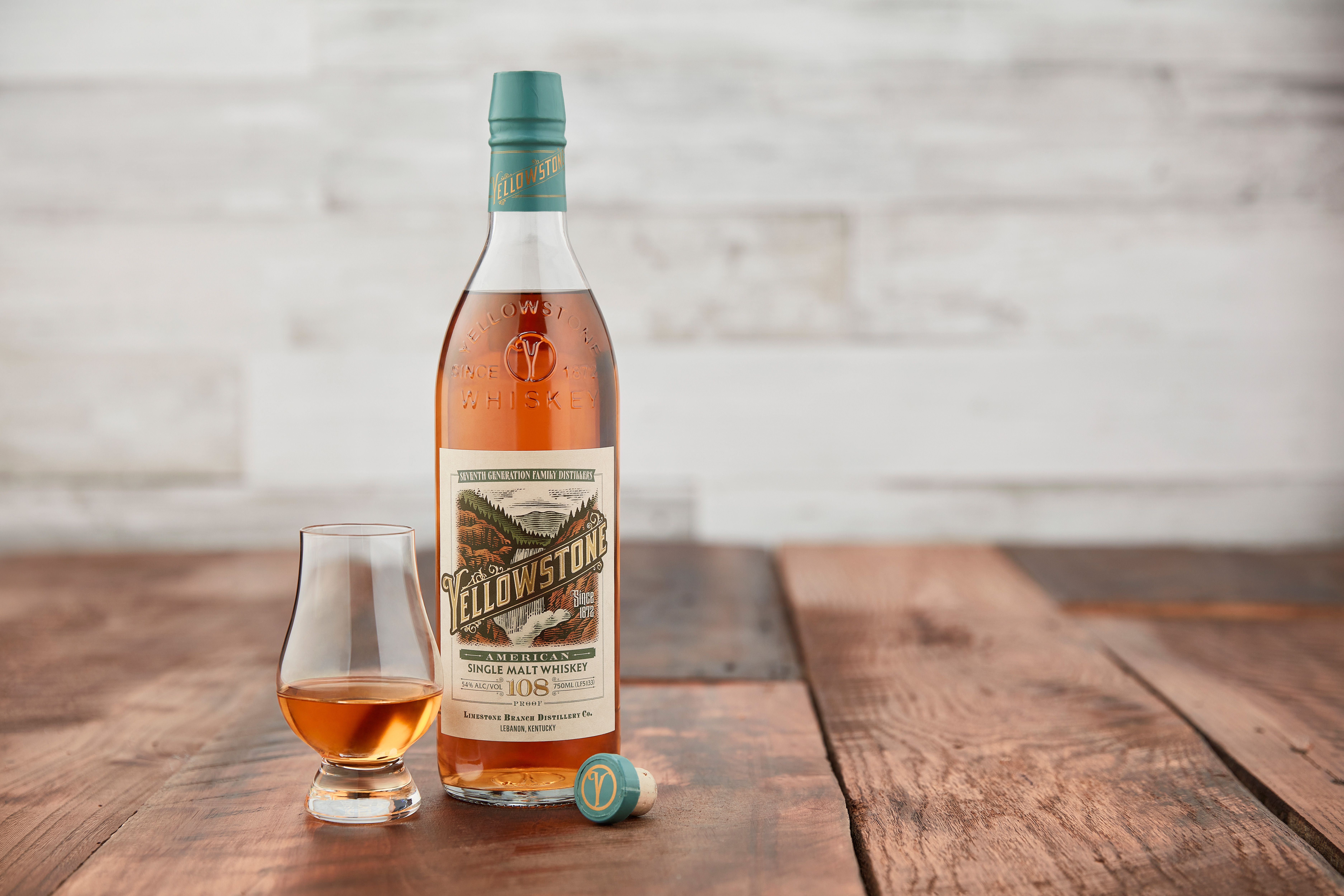 About Limestone Branch Distillery
Stephen Beam opened Limestone Branch Distillery in 2011, with the goal of crafting the finest spirits in small batches. Stephen is a seventh-generation distiller with a history of distilling on both sides of his family – Beam and Dant. In 2015, he brought the Yellowstone brand back to the family. The distillery is now home to Yellowstone Select, Yellowstone American Single Malt Whiskey, Yellowstone Limited Edition, Minor Case Rye Whiskey and Bowling & Burch Gin. For more information on Limestone Branch Distillery and Yellowstone, please visit www.limestonebranch.com, www.yellowstonebourbon.com or https://www.instagram.com/yellowstonebourbon/.