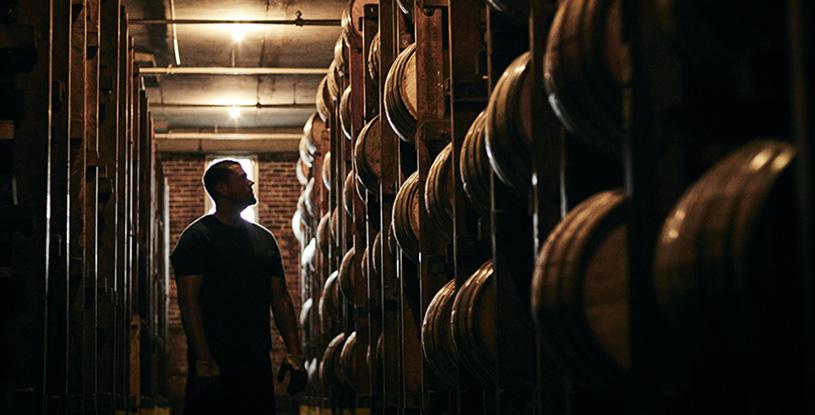 Then & Now
Dusting Off Bottled-in-Bond for a New Generation
Sooner or later … Everything old is new again.
This idea, attributed to author Stephen King as well as a song by Peter Allen, is certainly true in the case of dark spirits. Hunger for origin stories and the history surrounding distilleries, mash bills – occasionally even the age and provenance of yeast used in fermentation – are helping fuel the passion for American Whiskey.
So maybe it was inevitable that a set of regulations imposed 125 years ago has been resurrected as another mark of authenticity for today's whiskey lovers. We're talking about Bottled-in-Bond requirements.
Enacted by the federal government in 1897, Bottled-in-Bond rules were intended to ensure the integrity of spirits. Before then, whiskey typically was traded in barrels and it was commonplace for "entrepreneurs" along the 19th-century supply chain to alter or adulterate the contents in pursuit of profit. Their additions included grain neutral spirits, water and coloring to extend the volume of whiskey, and in some cases, dangerous chemicals like formaldehyde or turpentine as they tried to recreate the desired taste of a whiskey from an adulterated liquid.
Distillers were dismayed. They lobbied for regulation to stop such practices, and what some consider the first consumer-protection law was born.
Administered by the TTB (Alcohol Tax and Trade Bureau), today's requirements for Bottled-in-Bond are:
•            Made at the same distillery
•            Produced in the same distilling season (Note: A 'season' is considered January-June or July-December)
•            Aged in a federally bonded warehouse for at least four years
•            Bottled at 100 proof
•            Label must identify the distillery DSP number where distilled and if different must state where bottled
The Bottled-in-Bond rules apply not only to whiskeys like bourbons and ryes, but also to spirits such as rum and apple jack.
In a practical sense, the Bottled-in-Bond rules might be considered outdated and unnecessary, since modern production and handling of beverage alcohol is heavily regulated at both the federal and state levels and there are no safety concerns for consumers. But the Bottled-in-Bond designation, a relic from a very different time, lends itself to intriguing origin stories and may serve as inspiration for brands seeking to develop products that stand out from the crowd.
As a July 2020 Whisky Advocate article says: "For today's distiller, bottled-in-bond represents all of the quality standards it did before, but with an added tribute to American distilling history."
It doesn't get much better than that for today's whiskey lovers.