Fletcher Buchman
Vice President of Marketing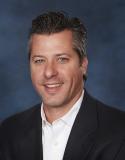 Fletcher Buchman is Vice President of Marketing at MGP Ingredients. He joined the company with the April 2021 acquisition of Luxco, Inc., where he served as Marketing Director beginning in 2018. Mr. Buchman assumed his new role leading marketing for MGP's Branded Spirits, Sourced Alcohol and Ingredient Solutions segments in October 2021.
As Marketing Director, Mr. Buchman oversaw the entire Luxco portfolio of brands including Ezra Brooks, Rebel, Yellowstone, El Mayor, Everclear Grain Alcohol, Saint Brendan's and The Quiet Man Irish Whiskey. He was recruited in 2014 as Brand Manager to lead strategic development and execution of brand positioning and communication for Luxco's whiskey brands. In that role, he launched 13 brands.
Prior, he spent more than a decade with Anheuser-Busch InBev, beginning in the Field Media Group as an account executive managing local media buying for Anheuser-Busch wholesalers in Kentucky, Tennessee and West Virginia. He later was promoted to manager of media planning, working directly with brand marketing teams, and then promoted to manager of national print and digital media for the Anheuser-Busch portfolio in North America. Ultimately, he was promoted to associate brand manager for the Shock Top brand.
Before his work in the beverage alcohol industry, Mr. Buchman was a media planner and buyer for corporate and political clients. He earned a Bachelor of Arts in Journalism from the University of Maryland in College Park.