Tanya Jeradechachai
Vice President of Ingredient Solutions R&D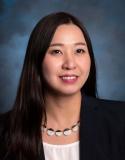 Tanya Jeradechachai was named Vice President of Ingredient Solutions R&D in December 2020.  Her experience in grain science and managing product development from concept to commercialization supports MGP's role in helping customers succeed with fast-paced new product development.
Ms. Jeradechachai previously served as Manager of Research-Principal Scientist at a grain-based foods company, where she led the commercialization of high-amylose wheat fiber and high-performance organic wheat products. She also managed in-house research projects regarding the biochemistry, structure, and functionality of fiber, starch, and protein in food systems.
Prior, she was a Crop Quality Specialist at the Northern Crops Institute. In that role, she led product development projects for domestic and international clients. This work led to successfully commercialized baked goods, confectionery products, extruded products, pasta, noodles, texturized proteins and more. Ms. Jeradechachai also provided technical consultation to domestic and international bakeries, snacks makers, and other food manufacturers on process troubleshooting, formulations, and new product development. Additionally, she was the in-house expert in pulse (peas, beans, lentils) flour and protein fractionation, snack, pasta extrusion, bakery application, and crop quality.
Ms. Jeradechachai received her Master of Cereal Science from North Dakota State University in Fargo, in 2012. Her undergraduate degree, also from North Dakota State, is in Cereal and Food Science, with a microbiology minor.